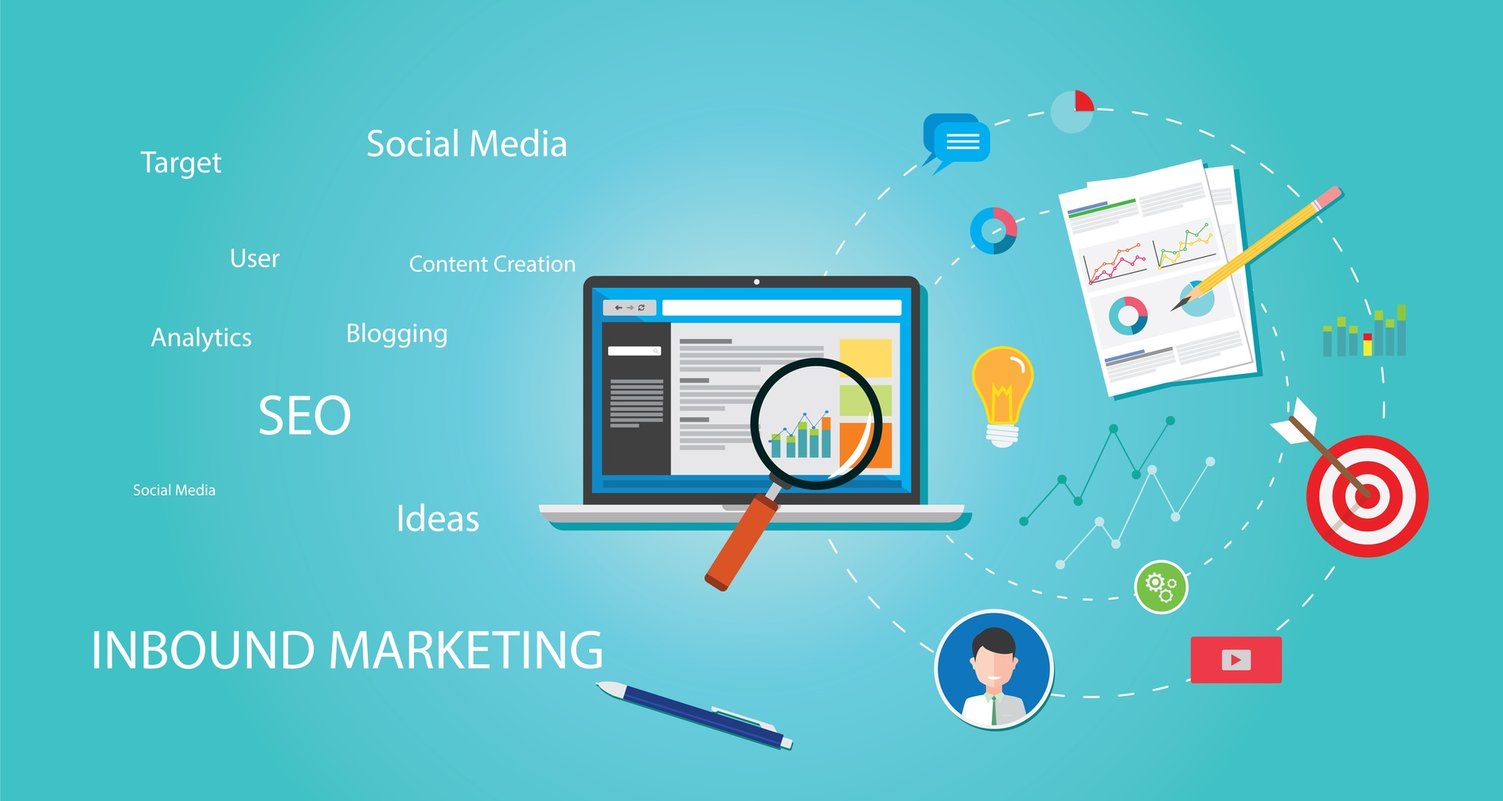 Inbound marketing draws people to your business rather than pushing your brand, products, and services on them. In terms of digital marketing, inbound marketing combines SEO, content marketing, and social media to attract potential customers. Inbound marketing increases audience reach, revenue, and engagement on your website or social media channels.
The Advantages of Inbound Marketing
The Components of an Effective Inbound Marketing Strategy
The Advantages of Inbound Marketing
Inbound marketing differs from traditional marketing strategies in that it creates a better customer experience. Rather than showing an ad, inbound marketing strategies provide prospects with relevant information about your brand via articles or other online channels. Working with inbound marketing has many advantages, including:
Boosts sales
Promotes brand awareness
Builds trust and credibility
Increases profit and growth
Quality traffic and leads
The Components of an Effective Inbound Marketing Strategy
Digital marketing has become increasingly important in measuring business success. Many businesses use inbound marketing because it works. Your inbound marketing strategy should aim to attract, engage, and improve customer relations.
How do you build a solid inbound marketing strategy? It all depends on your marketing tactics and channels. Here are the top five marketing elements:
Know Your Customers
Content Marketing
SEO Methods
Brand Promotion
Use Email Marketing
Know Your Customers
Knowing your target market is critical to your inbound marketing strategy. Identifying your target audience is essential before creating content or marketing strategies. Making a customer profile is easy. Here are a few:
Identify your customers based on their behaviors, demographics, and psychographics.
Assess your offerings and determine who will gain the most from them.
Survey your existing customers to learn about their interests, preferences, and buying habits.
Get customer feedback on how you can improve your business.
Content Marketing
A strong inbound marketing strategy creates valuable content that attracts prospects to your brand. The secret to compelling content isn't to promote your business. You can mention your products and services on topics of interest to your target market. You can provide blogs, videos, newsletters, infographics, and social media content to your prospects. Your content should be tailored to your customer's profile.
SEO Methods
Inbound marketing includes SEO strategies as well. When you think of SEO, you think of backlinks, keywords, and codes. Many people think SEO is difficult, but with the right tools, it is simple to manage.
Your SEO strategies should begin with identifying and using relevant keywords for your prospects. Return to your customer profile and look up keywords related to your business or brand. Next, work on backlinks to improve your search engine rankings. There are many SEO guides you can use to build a strong SEO strategy.
Brand Promotion
Using inbound marketing tools to promote your brand is a must. How to increase brand awareness without outbound marketing? Here are a few:
Pay Influencers: Influencers are people who help promote your business on the internet. Discover who has a similar fan base to your target demographic.
Social Media: Sharing your content on social media sites like Facebook, Twitter, and Instagram increases your reach. Create solid social media strategies to increase your content's reach.
Pay Per Click (PPC): This is a paid advertisement that appears at the top of a search engine results page when someone types in a business's keyword. PPC can be used to promote both products and content.
Use Email Marketing
Reading your content isn't enough to increase sales. Inbound marketing includes email marketing to convert visitors into customers. Encourage your readers to sign up for your weekly newsletter or product updates through your content pages. Many businesses use email marketing software to keep customers informed and engaged.
Conclusion
Providing a positive experience will likely turn your audience into loyal customers. Working on the essential elements of an inbound marketing strategy creates a positive experience. Providing useful content and engaging your audience via email and social media is critical to growing your customer base. You can find many online tools and experts to work with. Remember that happy customers ensure business success.