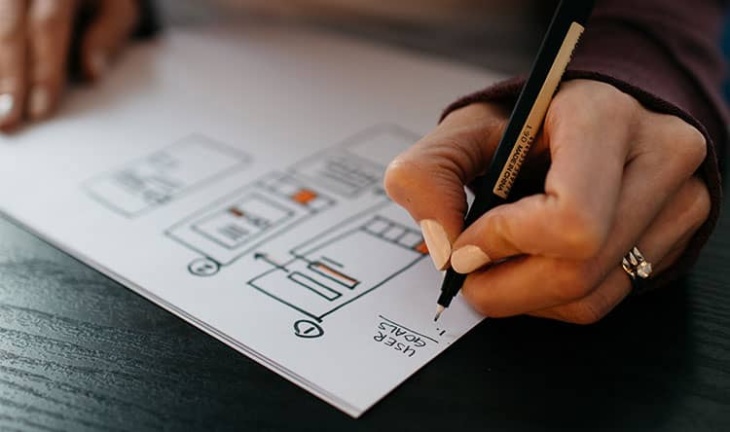 1. Slow and unfriendly mobile store
A website that takes more than 3 seconds to load loses 40% of its visitors! A one-second delay can reduce conversion rates by 7%.
Globally, m-commerce will expand from $128.4 billion in 2019 to $418.9 billion in 2024. Isn't that more serious than you thought?
These figures clearly define what to focus on if you don't want your clients to be disappointed when buying by phone. Focus is on mobile conversions.
The first goal is to reduce loading time, and the second is to improve UX/UI. Aside from optimizing images and building a responsive design for a website, we advocate converting to a progressive web application (PWA).
With its fast loading times and intuitive navigation, progressive web apps resemble native apps. PWAs are still websites that don't take up memory. Marketers can use PWAs to re-engage customers via push notifications.
2. Refusing to Help with All Available Means
So the more useful information the eCommerce shop provides, the better. Digital marketing and IT continuously develop new ways to better showcase products online. Using them is one of the most common online marketing blunders.
a) Gifts
Gift finders and wish lists are already commonplace, yet many stores still lack them. Follow the structure of a Guess gift finder.
b) Virtual Try-on
It is the latest trend in footwear, clothes, and cosmetics brands.
It helps choose mascara, lipstick, and foundation, as illustrated in this screenshot from Lancôme's online shop. A model with a comparable appearance can be chosen by uploading a photo or using a camera. It's now easier to locate a mate! In terms of marketing, such a feature can elevate product presentation.
3. Absence of Customer Retention Hooks
a) Promo and Coupons
Amazing stats about various promos from surveys. For example, 90% of shoppers use coupons!
The golden standard for eCommerce is pop-ups with alluring offers, but not everyone uses them. The same goes for promo codes and header advertising. Fix it!
b) Subscriptions & Rewards
As a marketer, you may reward consumers for signing up for your newsletter. It simultaneously persuades people to buy now and allows them to return later.
In Conclusion
The takeaway for marketers is clear. Just avoid the above blunders and don't be afraid to attempt something new like live streaming or other fashionable ways. If you can fix all of those concerns, your eCommerce store will be more profitable and liked by customers.