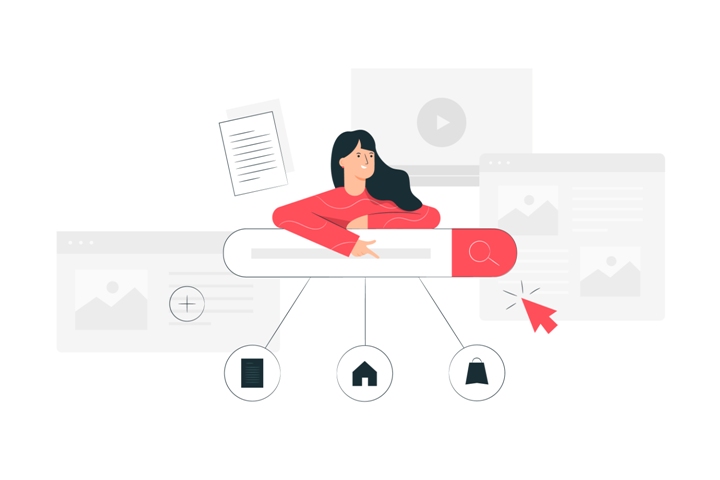 We can't beat Google, so let's join! Clearly, features like the Knowledge Panel Google occasionally adds to Search have significant benefits. So, why not use Google search intent marketing to improve your SEO click-throughs? Let's take a look at some of the workarounds for zero-click searches that you can adopt
Utilize Your Google My Business Page
Own the Featured Snippets/Position Zero
Focus on Technical SEO
Use Schema Markup
1. Utilize Your Google My Business Page
If you've been working on local SEO with an in-house team or an SEO agency, you must have claimed your Google My Business (GMB) profile.
If not, use Google's free local listing tool. Claim and optimize your GMB listing to appear in the Google Maps Local 3-Pack. The Google Knowledge Panel is a special box in the SERPs that displays details like your name and address. Update these details to improve your visibility and conversion.
2. Own the Featured Snippets/Position Zero
Did you know you can ask Google to remove your content from featured snippets in the SERPs? This implies that you can also opt-in if you want. Which is better between the two choices
So, you'd rather stay in the game and aim for the stars, right? The top 10 SERPs for a target keyword can earn you featured snippets.
It's difficult, but it's not impossible. Here are some tricks to get a featured snippet and satisfy Google search intent:
Conduct a technical SEO audit to see if you already own featured snippets.
If you get a few hits, you understand search intent marketing. You should check if the snippet makes sense and truly answers the query. You can edit the content.
When researching keywords, look for long-tail keywords with high CPC (CPS)
Create valuable content to rank in the top ten for your target keyword.
3. Focus on Technical SEO
While getting a featured snippet isn't guaranteed, it's best to be prepared in terms of technical SEO. First, make sure Google can crawl and index your web pages. But as you add pages and SEO efforts, keep in mind the following to maintain or improve search visibility:
Site structure
Site loading speed
Structured data
Thin and duplicate content
What is an immediate featured snippet strategy? Examine Google's Knowledge Panel and see if your pages can rank for it. Some questions can only be answered once your search intent marketing strategy is developed. Remember, you can do this alone. If you're not sure, you can hire an SEO company with years of experience optimizing web pages for Google.
4. Use Schema Markup
Google can fetch and display your data with more context in the SERPs if you use Schema markup. It's one of those nice-to-have SEO services. With your optimized GMB profile, you're giving search engines and users more information about your company, increasing clicks and conversions.
That's not all. So that the "People Also Ask" box can display your marked-up data.